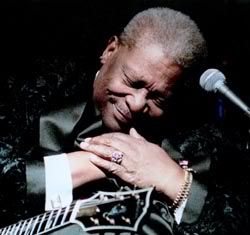 The music legend BB King was diagnosed with type 2 diabetes 25 years ago. He turned 80 this year, but he still performs.
His message:
"I hope my voice and the things I say will encourage someone out there and help them learn the truth about diabetes and act on it."

"Make sure you check your blood sugar and see your doctor. Try your best to go with the diet you're given - and don't cheat by eating foods or quantities you're not supposed to, or by doing things you're not supposed to," he says. "I've lived a pretty long time. I'm not sick today, and I haven't been sick for a while."
You can read the rest of his interview here:
How B. B. King Avoids the Diabetes Blues